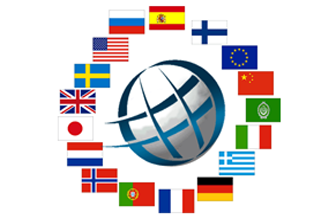 Our white label sports betting software includes support for multiple currencies, languages and different market display styles.
Multiple languages
We provide a built-in translation system that determines users' browser language and switch the website to the appropriate language. We are working around the clock with copywriters fluent in a variety of languages to translate content such as website pages, interface messages, prompts, e-mail messages and also content such as market titles, bet types and on occasion event specific data.
Our software includes native support for all character sets and all international content is easy to manage using our back-end interface. If you want a new static page added, the software provides options to add it in the local language as well as any number of  other languages from the built-in Content Management System. If a new market is rising in size, the back-end will notify content managers about increased traffic to a specific market and prompt for translations and adaptations to all related content.
Generally you do not have to worry about translating the basic content, but only the static pages which vary from a website to another. If however your language is not supported we can easily integrate translations provided by you or a 3rd party consultant that can use a dedicated section of our administrative back-end.
Different currencies
Multiple currencies are also supported – your users may choose from a list of supported currencies on sign-up, or your white label installation may be limited to a specific currency. Exchange rates are automatically maintained via 3rd party data feeds. Compatibility with payment gateways is always ensured, regardless of the currency of choice.
And where the business model includes this feature, users may switch their account's currency at any time. Past transaction data is stored in the original currency, and the current user balance is migrated based on the official exchange rates (yes, you may add a commission).
Market layout
On top of all this, should your market require specific price display formats (such as american, fractional or decimal), or use specific markets for the main website areas (such as Moneylines, 1X2, Asian Handicap, Draw-no-bet or Double-chance), there are settings to specify defaults and also options on the front-end for users to select their preferred formats.
European Layout
We support showing default Match Odds in the general navigation area and also all other market types will be laid out with an option to click to show pricing. The control panel enables the white label owner to decide whether a specific market should be highlighted by default.

American Layout
Our system also supports US-style layouts, which is vertical and shows Match Odds/Moneyline on the first column, then spreads on the 2nd and totals (over/under) on the 3rd. And if some event does not include these markets, the software intelligently selects the most popular markets from our other known selections and fills in the blanks.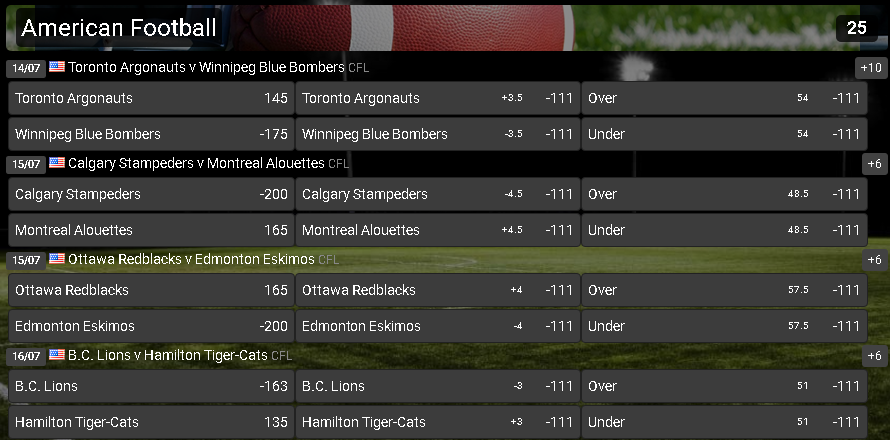 Asian layout
For asian markets we support displaying Winner or Moneyline markets, totals and Asian handicaps. Support is available for translation into UTF8 languages, as well as support for Hong Kong, indonesian, malay odds formats.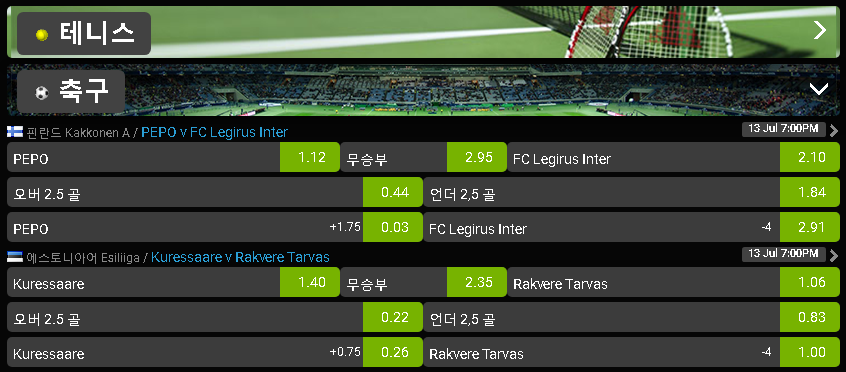 Support for RTL market layouts – Persian, Arabic, Kurdish, Hebrew
We also offer complete RTL support throughout our entire platform. As of 2008 we are still the only provider in the world to customize their software to such an extent.